Great KOSPET smart watches will be yours at the best prices!
Sept. 5, 2021, 11:36 a.m.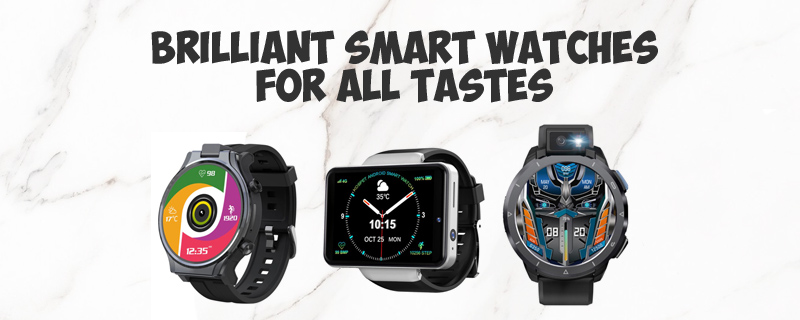 Smart watches and fitness bracelets have become reliable mobile assistants for millions of people, which make their modern life at its rapid pace much easier. However, choosing the right future gadget is not as easy as it might seem at first glance. KOSPET products combine high build quality, modern design, wide functionality and affordable price, thanks to which they have earned the love of a huge number of users. Enjoy "smart" devices, which have not so many analogues in the current market.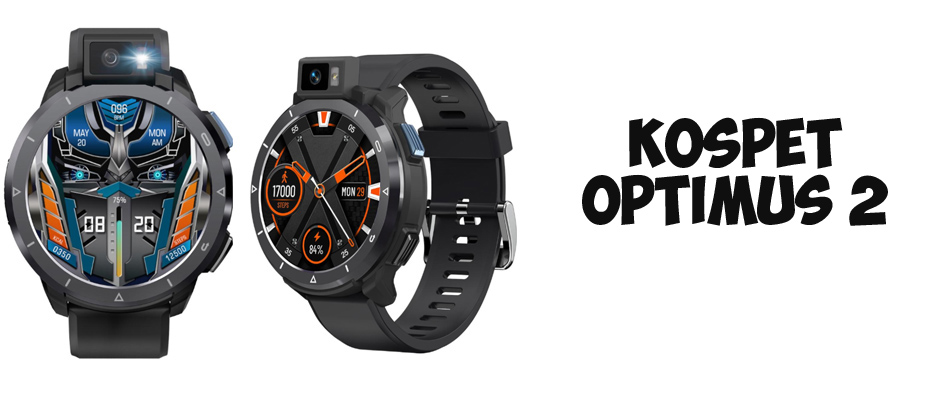 Do you want to buy the most functional "smart" watch without spending huge sums of money? The newest KOSPET Optimus 2 will suit you 100%!
Exceptional performance and modern design
The gadget is built on the basis of the eight-core Mediatek Helio P22 processor, which is used in full-fledged smartphones. An octa-core CPU, along with 4GB of RAM, easily copes with the Android 10 interface, eliminating the slightest lags. In addition, the device is not cut in terms of software, so the user can work in Telegram and Viber, go to their favorite sites from the browser and even run games. Any of the above processes will take place with convenience and comfort on a large 1.6-inch IPS-screen. It is also difficult not to note the beauty and durability of the ceramic case.
Impressive autonomy and wide functionality
Receiving calls (nanoSIM), answering voice messages, GPS and GLONASS, a 13-megapixel camera from Sony and as many as 64GB of ROM is not a complete list of the advantages of a technological device. At the same time, the abundance of functions had almost no effect on the operating time of the device. A 1260mAh battery and a 1000mAh mini power bank will allow you not to think about looking for outlets for up to 3-5 days of active use of the mobile assistant. Of course, SpO2 and pulse measurements are not forgotten by the manufacturer.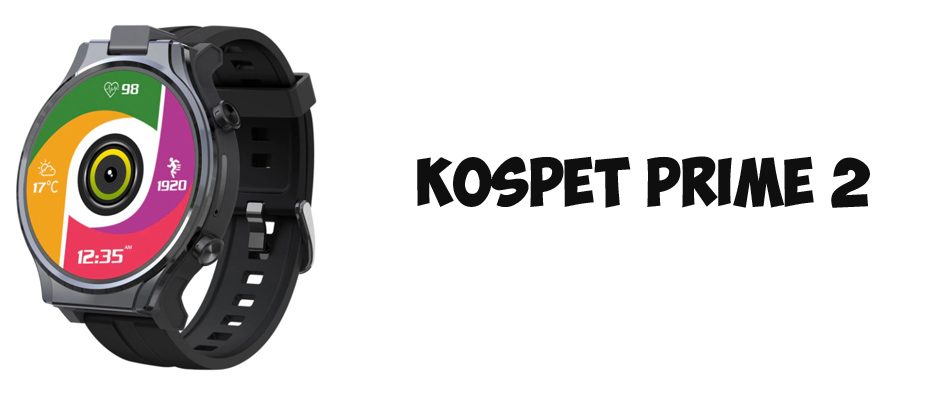 Do you want to buy a rugged, brutal "smart" watch with the functionality of a full-fledged smartphone? Then the excellent KOSPET PRIME 2 will be the best choice.
Memorable appearance
The massive ceramic body of the device looks stylish and expensive, the thin bezels of the large IPS-display deserve some compliments, thanks to which it becomes easy and simple to work with mobile assistant. The 13-megapixel camera is useful not only for photography, but also for video communication. The photomodule lens adds manufacturability to an already interesting exterior.
This is a real Android watch
The Android 10 operating system fully reveals the numerous functions of the gadget. The ability to install dozens of applications on 64GB of ROM, namely browsers, instant messengers, audio and video players and even games, support for 4G networks (NanoSIM), GPS and GLONASS, heart rate and SpO2 measurement is an incomplete list of the advantages of the device in question. At the same time, the interface speed is extremely high thanks to the use of an 8-core Mediatek Helio P22 processor and 4GB of RAM.
Autonomy at altitude
A capacious 1600mAh battery, coupled with an energy efficient chipset, will make you forget about sockets and power banks for a couple of days.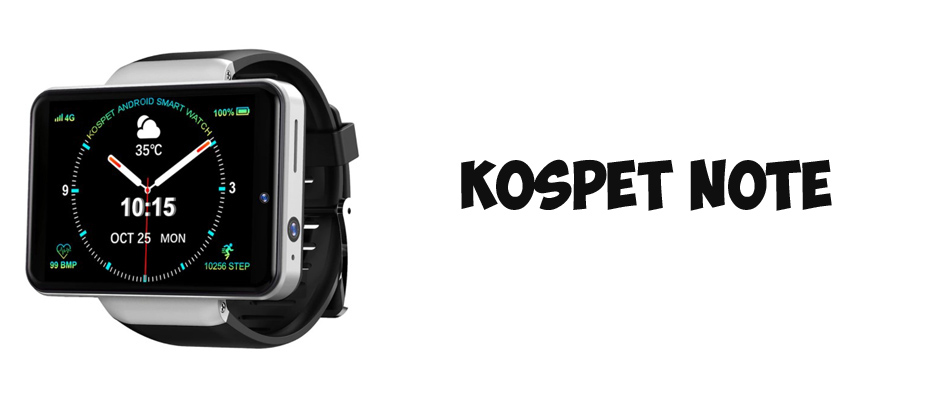 Do you think that for a small amount of money it is impossible to get a truly "smart" watch with wide functionality? KOSPET NOTE will change your idea of ​​this kind of technique!
Original design of a robust case
The rectangular 2.4-inch display, the abundance of metal elements and the good arrangement of the two cameras make the gadget look actual and really beautiful. Separately, it is worth noting the protection against dust and moisture according to IP67 standards.
Not yielding to smartphones
The Mediatek MT6739 processor, 3GB of RAM and the use of Android OC made it possible to implement in the device not only the call function, but also video communication (8 and 2-megapixel cameras), web surfing, work with instant messengers, GPS and GLONASS support, heart rate monitor and much more.
Let's leave power banks at home
A capacious 2000mAh battery provides about one and a half to two days of active interaction with an Android watch, allowing you to spend less time looking for outlets.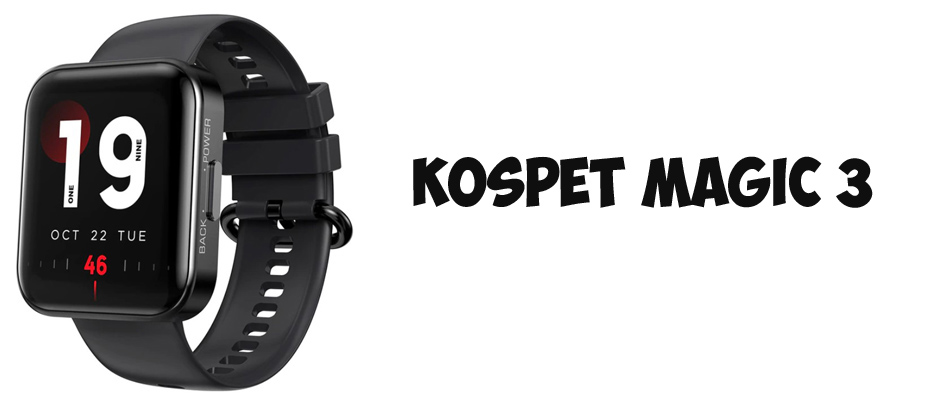 You don't like the design of ordinary fitness trackers, but do smart watches frustrate with overpriced? Buying KOSPET MAGIC 3 will be the perfect way out of such a difficult situation!
Exterior, which is not easy to take your eyes off
Large 1.71-inch IPS-display with narrow bezels, full protection against dust and moisture (IP68 standard) favorably distinguish the novelty from the background of opponents. You can also choose from three equally interesting colors of the device.
Combining functionality and autonomy
The gadget contains everything that can only be useful to a user who leads an active lifestyle. Heart rate and SpO2 measurement, 20 physical activity tracking modes, message and call alerts, sleep analysis are not a complete list of the device's functions. The mobile assistant will have to be charged only once every 7-10 days, which will allow you to think less about power banks or looking for outlets.
Buy great KOSPET MAGIC 3 by this link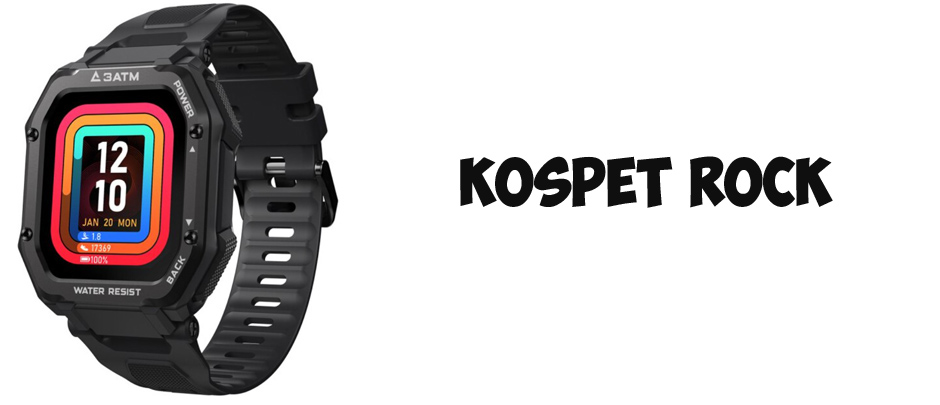 Would you like to purchase a functional and stylish fitness tracker in the form factor of a classic electronic watch? KOSPET ROCK does an excellent job with this task!
Nice appearance that evokes nostalgia
The body of the device will definitely appeal to both people who remember with a smile the old Casio products and active youth due to the combination of durability (protection against dust and moisture according to IP68 standards) and brutality of the exterior. An IPS-display with a diagonal of 1.69 inches can give you great picture quality.
Functionality for the most sophisticated users
The device stands out favorably against the background of opponents not only for its reasonable price, but also for the abundance of various functions. Twenty physical activity tracking modes, heart rate and SpO2 measurement, message duplication, the ability to reject an incoming call, music and smartphone camera control - it's hard to be dissatisfied with such a versatile mobile assistant. The advantages of the device will also include autonomy at the level of 6-8 days of using the gadget.
To buy KOSPET ROCK at the best price click the link
comments powered by HyperComments