Flawless new devices from Blackview!
Jan. 5, 2023, 3:10 p.m.
Already on January 9, we are waiting for a new sale from the largest Internet hypermarket Aliexpress! The Chinese company Blackview also decided to please us with the latest news at an extremely attractive price. Let's get acquainted with gadgets a well-known developer has prepared for us.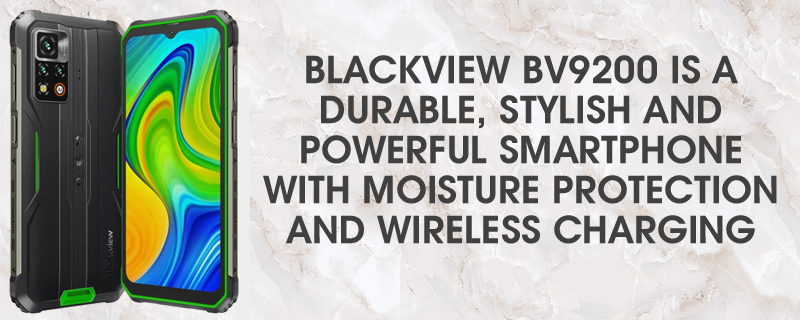 Introducing the BV9200 - the ultimate smartphone for productivity and entertainment. With a sleek black, orange, or green design, this phone is packed with powerful features that make it perfect for any task. Its MediaTek Helio G96 processor and 8GB of RAM ensure smooth performance, while the generous 256GB of storage gives you plenty of space for all your apps and media.
But the BV9200 isn't just about performance - it also has a stunning 6.6-inch display with a 120Hz refresh rate, perfect for streaming movies and playing games. And with a 50MP main camera and 8MP ultra-wide lens, you can capture every moment in stunning detail. Plus, the BV9200's 5000mAh battery ensures you'll have enough power to get through the day.
But it's not just about the hardware - the BV9200 also comes with Doke OS 3.1 based on Android 12, giving you access to all the latest features and apps. And with dual smart-PA box speakers and audio by Harman, you'll get a truly immersive listening experience.
Whether you're working or playing, the BV9200 has you covered. And with support for 4G bands, you'll have reliable connectivity wherever you go. 
High resolution and clear display for better visual experience
Eye-friendly display with low blue light and night light mode for reduced eyestrain and improved usability at night
Improved cooling and heat-dissipation for better performance during resource-intensive activities
Waterproof and dustproof design for protection in outdoor or hazardous environments
Underwater photography mode for unique and creative photos in water
Convenient fingerprint sensor and power button combination for easy unlocking and power management
Enhanced audio with acoustic effects and improved speakers for a better listening experience
Improved sound quality for music for a more enjoyable music listening experience.
So don't wait - get your BV9200 today and experience the best of what a smartphone has to offer.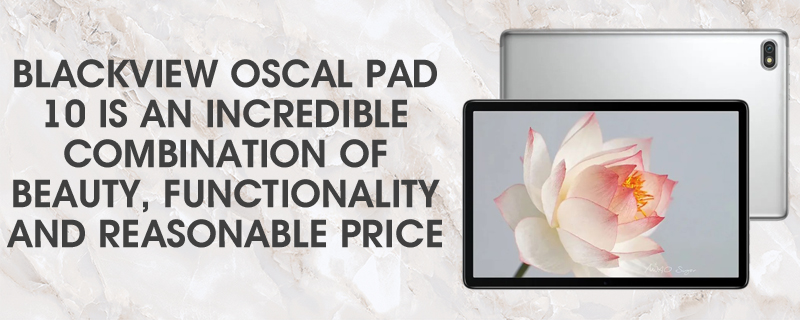 Introducing OSCAL Pad 10, the perfect tablet for work and entertainment. Available in three stylish colors - mint green, moonlight silver and diamond gray - this tablet features a 10.1-inch IPS display with FHD resolution.
With the powerful UNISOC T606 octa-core processor and 8GB of RAM, the OSCAL Pad 10 can handle even the most demanding tasks with ease. Plus, with 128GB of built-in memory and the ability to expand up to 1TB of memory with a microSD card, you'll have plenty of storage space for all your important files and documents.
Take stunning photos with the Samsung®5K4H7 8MP front and 13MP Sony®IMX319 rear cameras. And with a 6,580mAh battery, you can use your tablet all day without worrying about it running out of power.
In addition, the tablet has Doke OS_P V3.0 based on Android 12, stereo speakers, two SIM slots, and GPS navigation with Glonass, Beidou and Galileo support.
Unlock the OSCAL Pad 10 with just a glance using the face unlock feature.
Get precise location and efficient routes for your journey with the 4-in-1 navigation system (GPS, Glonass, Beidou, Galileo).
Turn the OSCAL Pad 10 into a mini-laptop or PC with wireless keyboard and mouse support, perfect for working or studying on the go.
Boost productivity and efficiency by using the PC mode feature, which allows you to open multiple app windows at the same time.
In conclusion, the OSCAL Pad 10 is a high-performance tablet with a good high-quality display, high performance, great cameras, and advanced connectivity and navigation features. It is also lightweight, making it easy to take with you. With three color options to choose from, you can find the one that suits you best. Get your hands on this great tablet now.
comments powered by HyperComments